10 Interesting Barbados Facts
Barbados facts present another interesting place that you can visit with family this holiday. When you are having a vacation, you need to choose a certain place that you have never visited before to give a new air. If you like with an exotic and tropical place, Barbados is good option. Find out first the facts about Barbados here:
Barbados Facts 1: location
Barbados is bordered by Saint Lucia to the northwest, Grenadines and Saint Vincent to the west and Grenade to the southwest area. The exact location is in Lesser Antilles.  The people living in the country are around 270,000 people.
Barbados Facts 2: name
The name Barbados is unique. It was derived from the Portuguese language Los Barbados. The meaning of the name is the bearded ones. If you look at the island from the far away distance, you see the aerial look of many fig trees on the island which resemble a beard.
Barbados Facts 3: flying fish
You can take your family to Barbados to enjoy a unique sighting of flaying fish around the beach. That's' why this island is called as the land of the flying fish.
Barbados Facts 4: languages
There are two kinds of languages used by the people. Both are Bajan and English.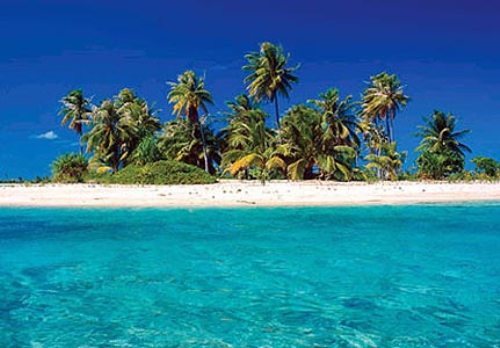 Barbados beach
Barbados Facts 5: cities
Bridgetown is the largest city in Barbados. It is occupied by more than 100,000 people.  Other big cities in Barbados include Oistins, Speightston, Holetown and Bathsheba.

Barbados Facts 6: currency rate
BBD or Barbadian dollar is the currency rate in Barbados. When you visit Barbados and want to use a car to hang out, you have to know that you drive on the left side not on the right side.
Barbados Facts 7: Mongoose population
If you come to Barbados, you should never be wondered when you find many Mongoose.  The population of these animals is very abundant. At first, the animal was imported from Indian. It was used to reduce the population of rats in sugar cane fields. However, the population eats snake instead of rats.
Barbados Facts 8: cuisine
The cuisine in Barbados is very unique. You can enjoy pork, pasta, rice, cassava, bread fruit, sweet potato and sea food. The main dish that people love to eat is flying fish and cou cou.
Barbados Facts 9: foreign tourist
Barbados is a popular destination. Each year there are 600,000 people visited the island. Most of them come from England, Canada and US.
Barbados Facts 10: national flower
The national flower in the country is the Pride of Barbados. This flower is very useful because the leaves can be boiled used as a tea. It can make your children calm down.
Pork is produced locally in the country. Most local people love to serve pork. You can find many recipes of pork in Barbados. Are you interested to read the whole facts about Barbados above?