10 Interesting Alfred Deakin Facts
I will show you the interesting information about an Australian politician on Alfred Deakin Facts. He was born on August 3, 1856 and died on October 7th, 1919. He was noted as a leading figure in Australian federation movement. He also took the post as the second Prime Minister of Australia. He took the office in 1903 until 1904 for his first term. The second term took place in 1905 until 1908. The last term was in 1909 until 1910. The birthplace of Deakin was located in Melbourne. Before he was trained as a barrister, he studied at University of Melbourne.  Check other unique facts about Alfred Deakin below:
Alfred Deakin Facts 1: Victorian Legislative Assembly
Deakin was only 22 years old when he became a member of Victorian Legislative Assembly. In 1883, he was appointed as a minister in an Australian Government.
Alfred Deakin Facts 2: liberal reforms
Deakin supported liberal reforms. The development of irrigation in Australia was also contributed by Deakin.
Alfred Deakin Facts 3: as a representative
Deakin became a representative in a confederacy, which proposed the federation of Australia in 1890s. Look at facts about Joan Aiken here.
Alfred Deakin Facts 4: the draft
The draft for the proposed federation of Australia was democratic and liberal because Deakin was a major contributor on it.
Alfred Deakin Facts 5: the Commonwealth government
The commonwealth government was established by Deakin when he became a Prime Minister of Australia. He created a vital legislative program.
Alfred Deakin Facts 6: as a Prime Minister
On 24 September 1903, he became a Prime Minister by succeeding Barton. After becoming a leader for two months, Deakin proposed the idea to have an early election. His resignation took place in April 1904. He did not pass any legislation during that term.
Alfred Deakin Facts 7: the second government
The second term for Deakin took place in 1905 until 1908. During the first decade of the Commonwealth, Deakin shaped the legislation and policy in the government. An Australian currency was also made under his bills.
Alfred Deakin Facts 8: other contributions
In 1906, he created Bureau of Census and Statistics. In 1908, Bureau of Meteorology was founded. In 1905 and 1908, the Copyright Act and Quarantine Act were passed respectively. Get facts about Alexander Calder here.
Alfred Deakin Facts 9: the third term
Deakin was capable to earn the third term as the Prime Minister of Australia in 1908 even though the Labor attempted to force him from the office.
Alfred Deakin Facts 10: retirement
In April 1913, he retired from the parliament. Then he held a number of important positions before his death in 1919. The burial place is located at St Kilda Cemetery.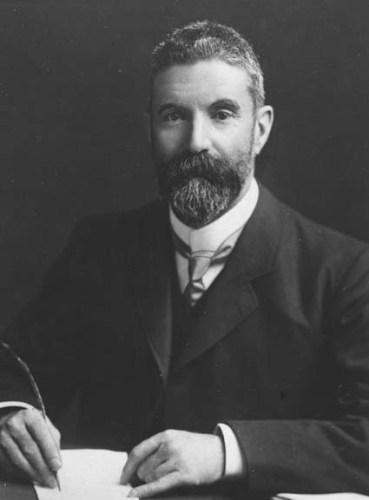 Do you have any common on facts about Alfred Deakin?